Onomichi Hiroshima Ramen Menya Yuu
Onomichi Hiroshima Ramen Menya Yuu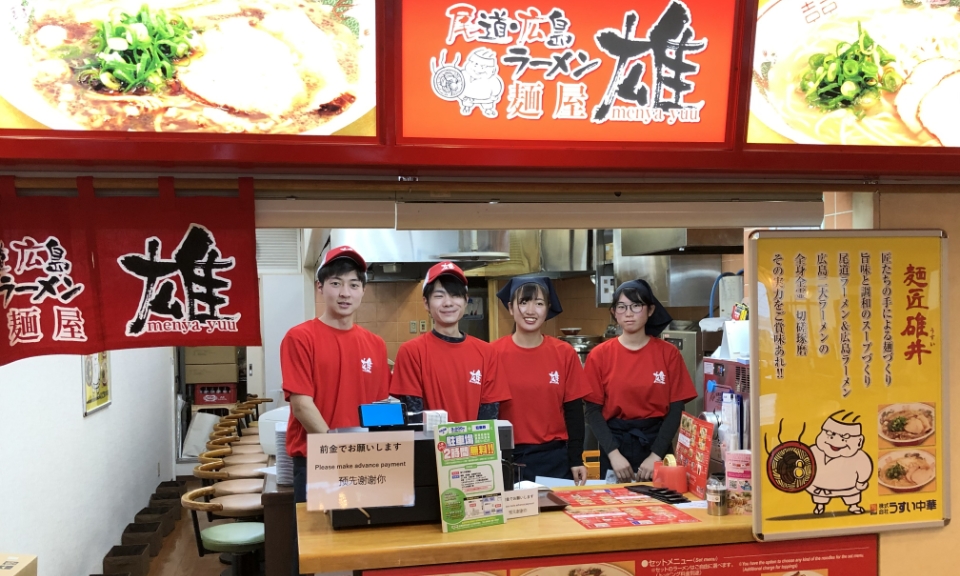 3F Japanese Cuisine and Noodles
Outstanding technique and taste Two major ramen noodle soups from Hiroshima
Here you can savor the nice and distinctive Onomichi and Hiroshima Ramens. Discover their differences!
Onomichi Ramen 770 yen (tax included)

Setono, Seabura, Shoyuaji (flavored with backfat and soy sauce) Stretchy flat noodles Taste that reminds you of the sky, sea, and wind of the Setouchi Area, and the scenery of Onomichi

Hiroshima Ramen 770 yen (tax included)

Mild pork-based soy sauce-flavored ramen that tastes like the warmth of people living in Hiroshima
Eating this ramen will warm your soul.
Store information
3F
TACHIMACJI YOKOCHO (3rd Floor)
Business hours
Phone number
Website

Business hours

10:00 - 20:00

Phone number

0848-86-8788

Website
Other recommended restaurants